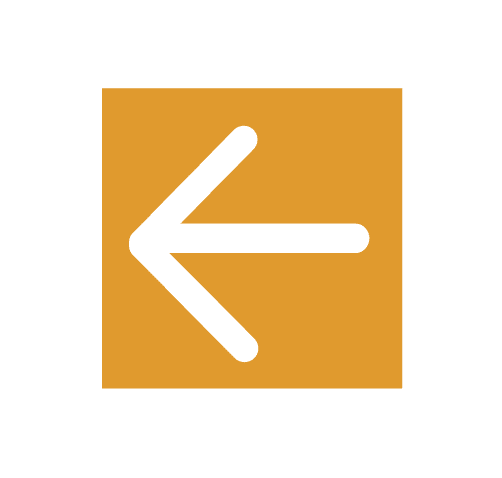 PREV
NEXT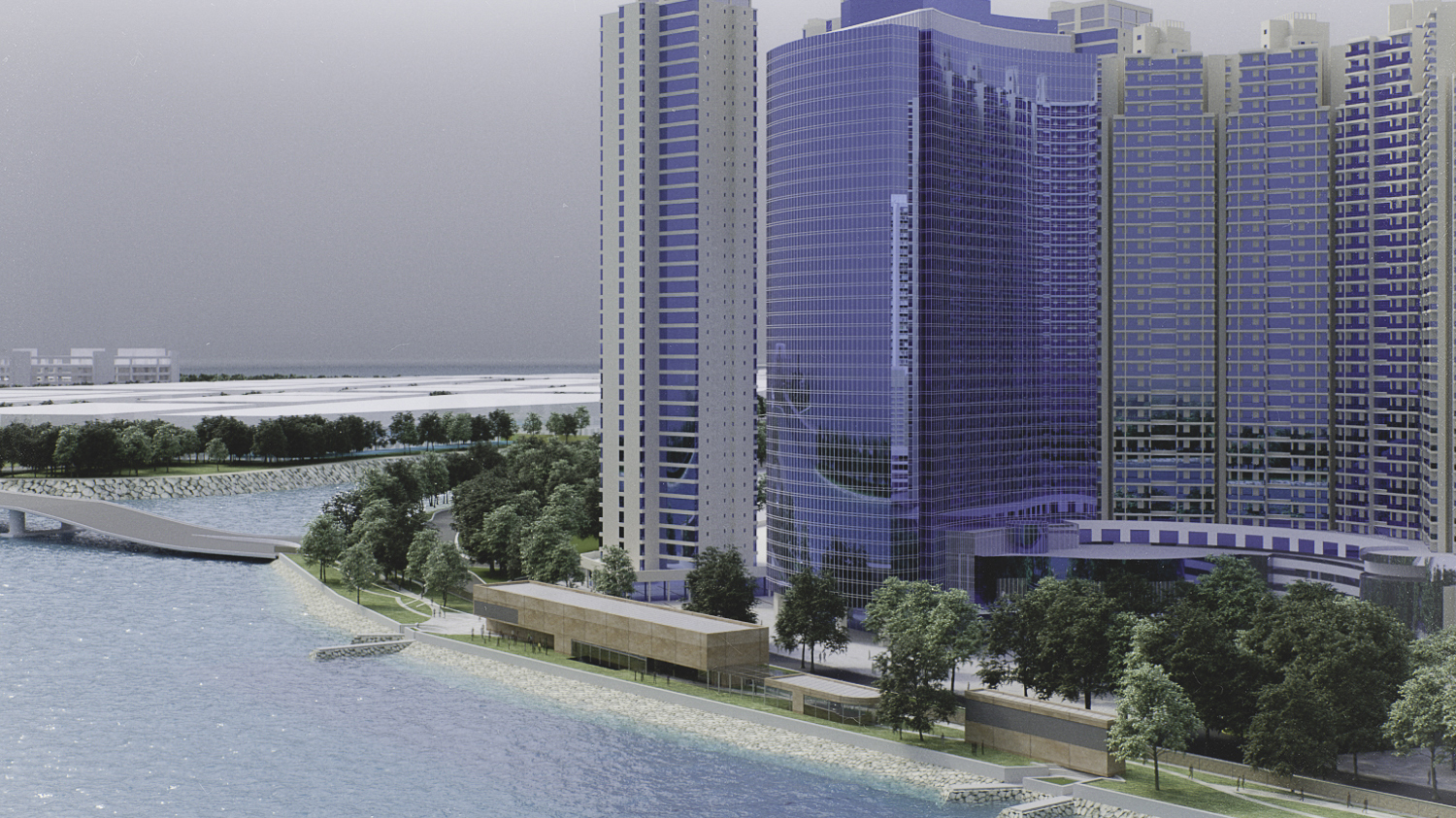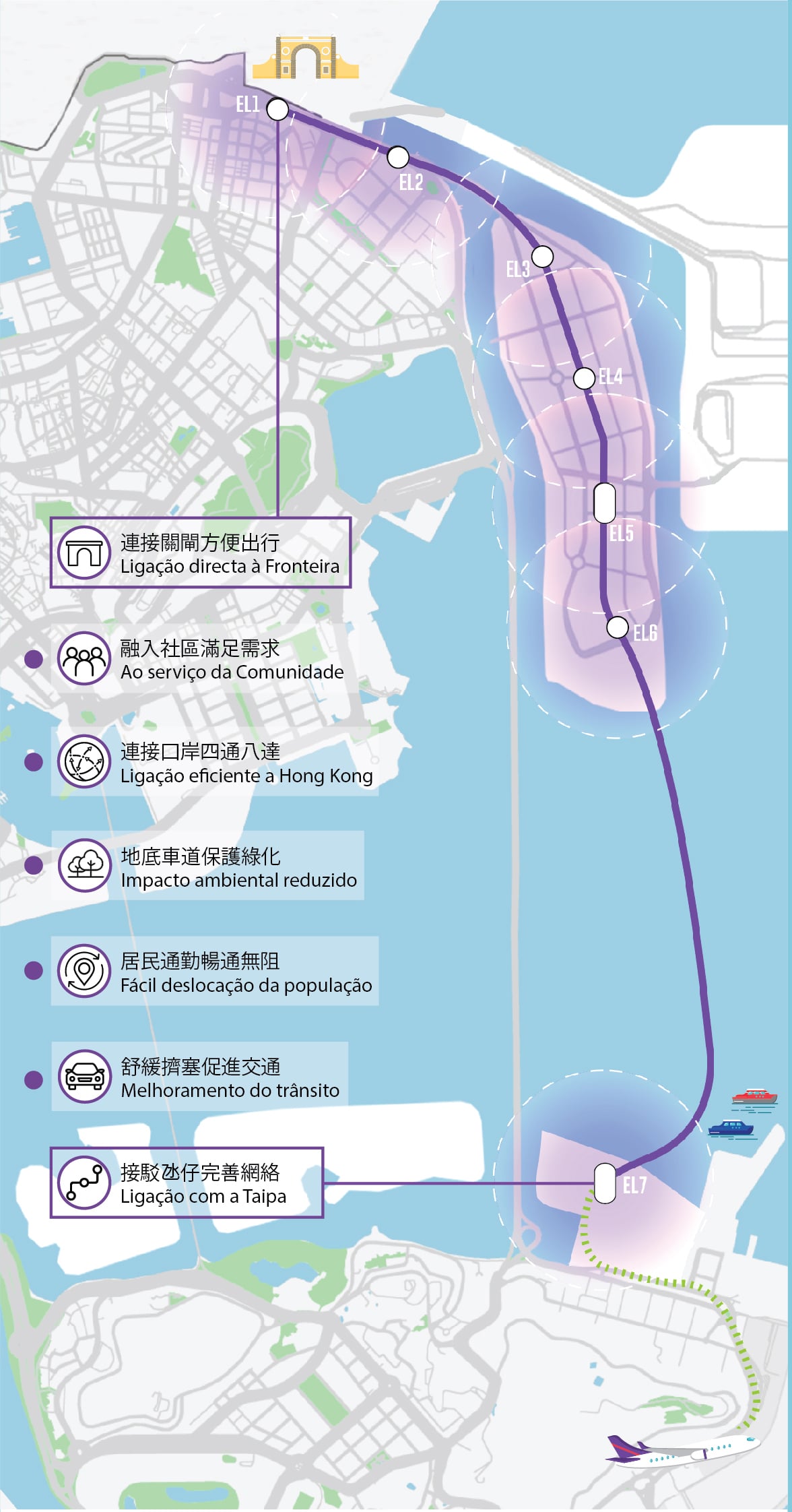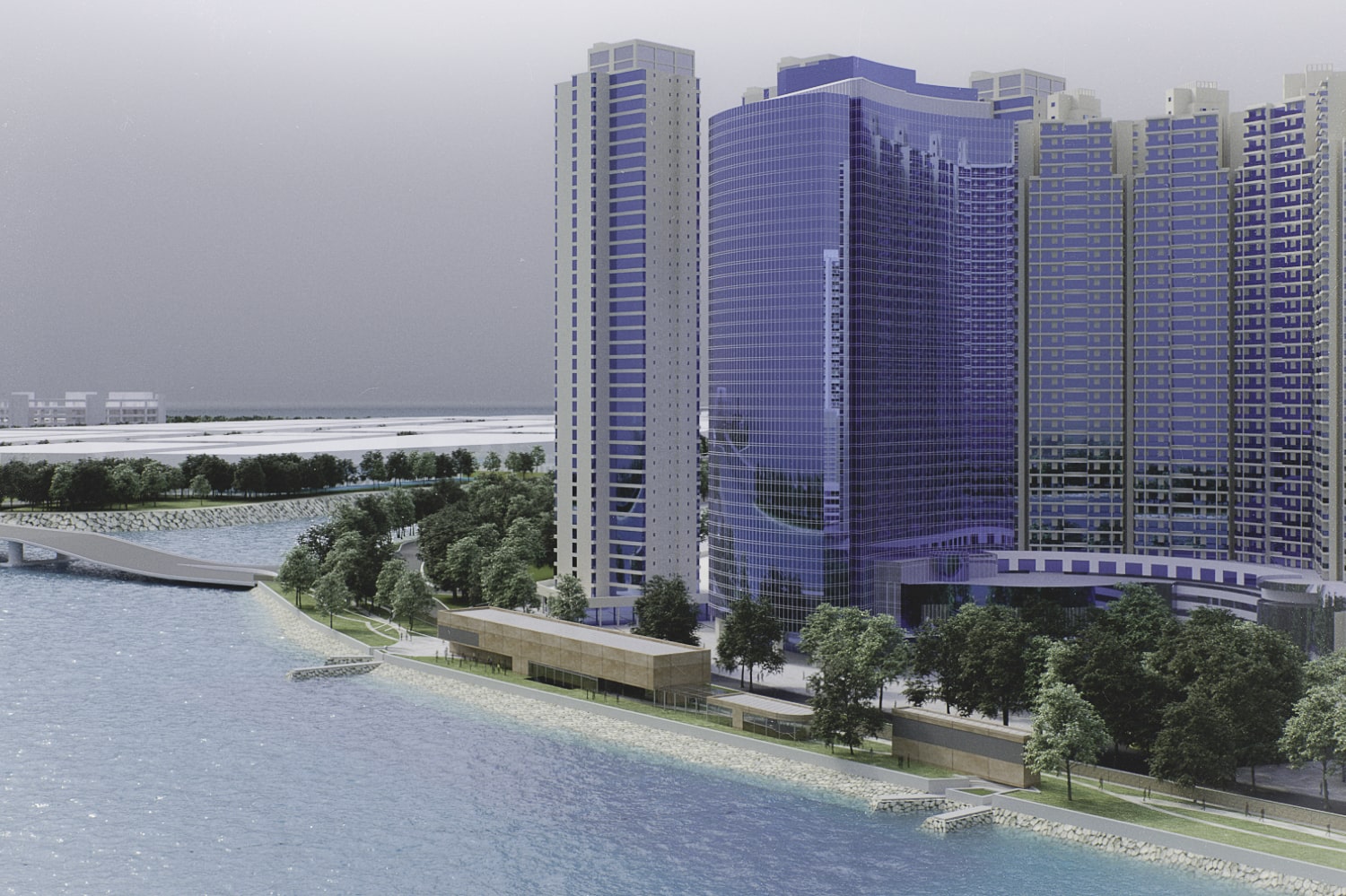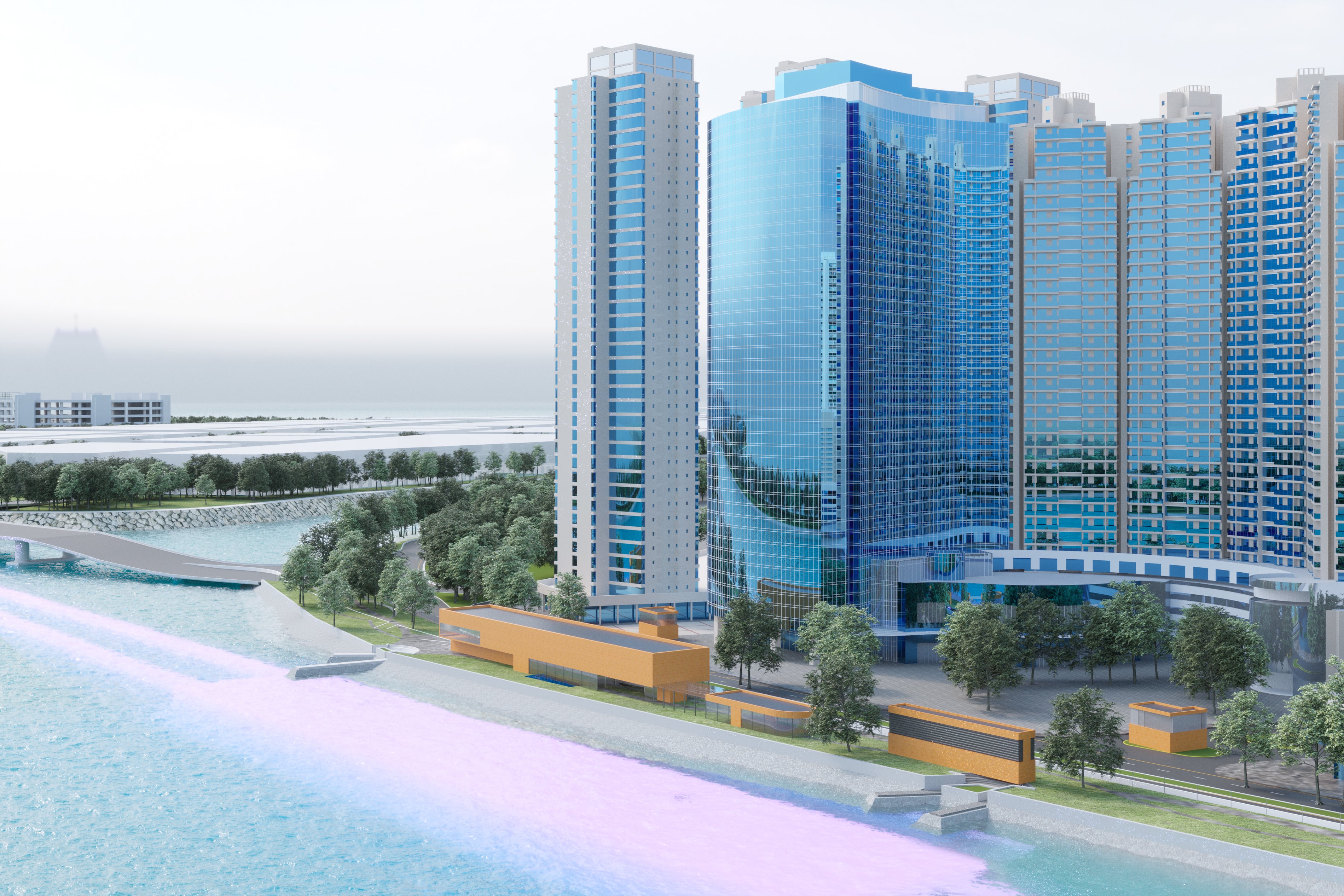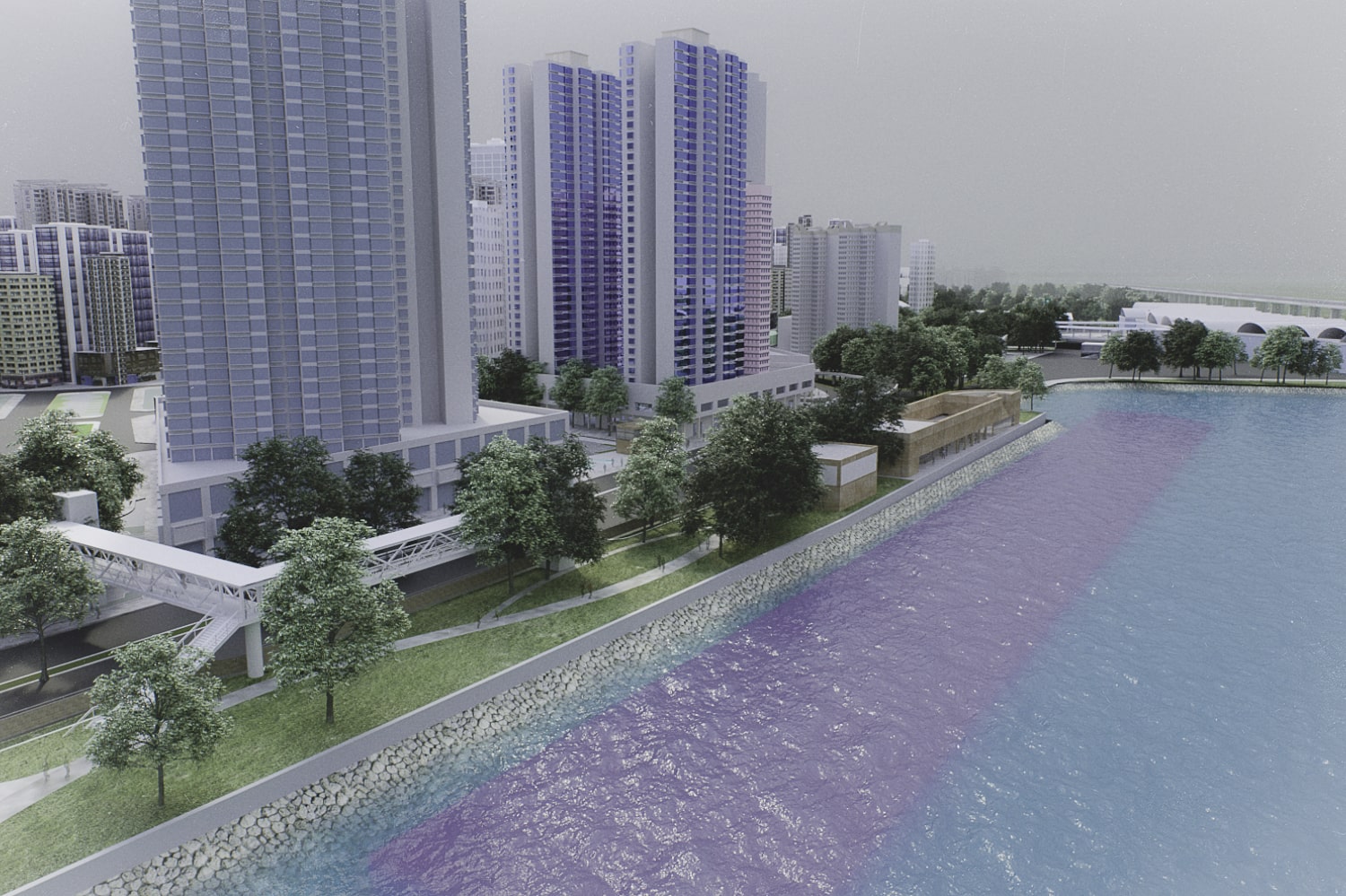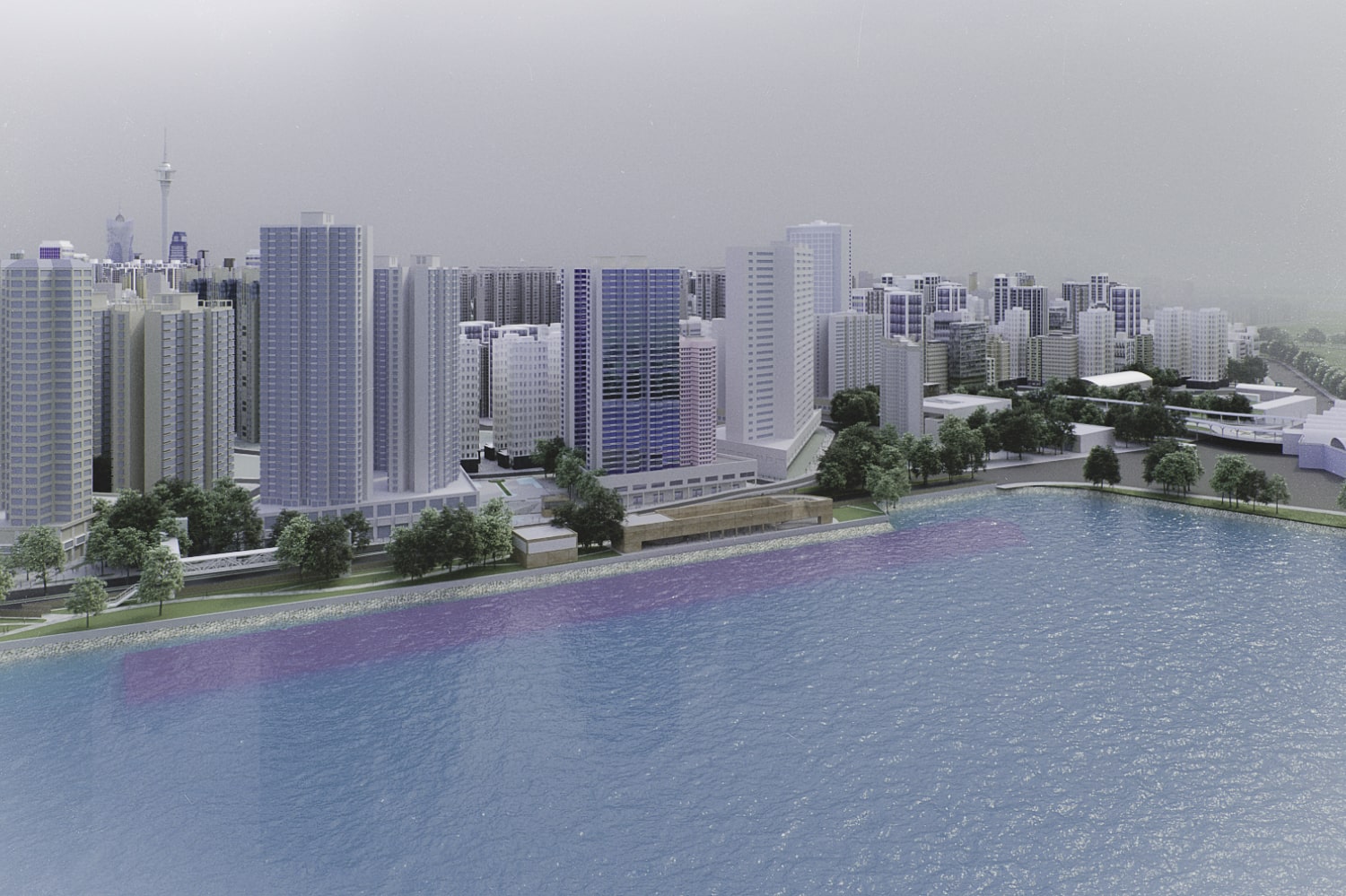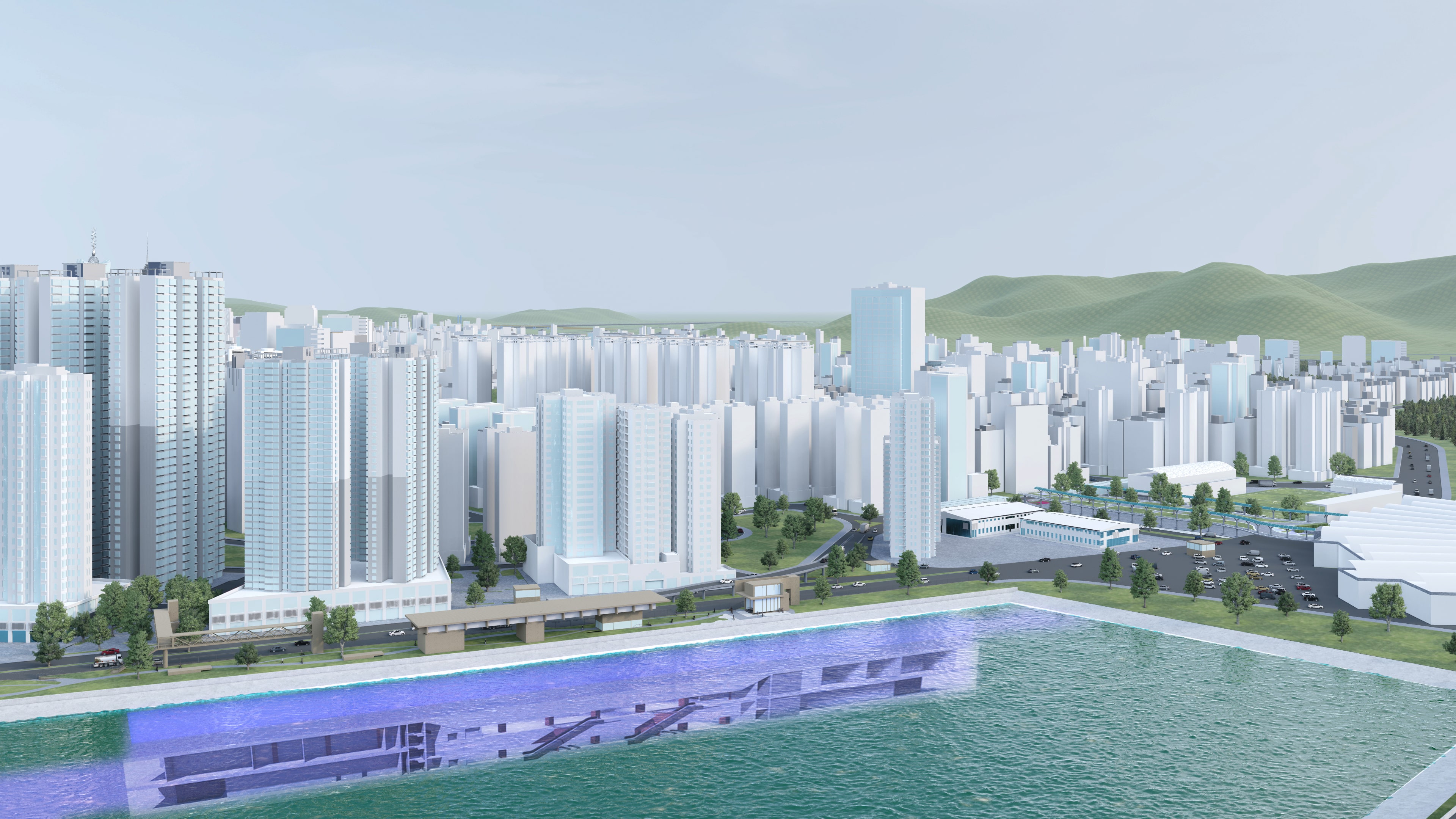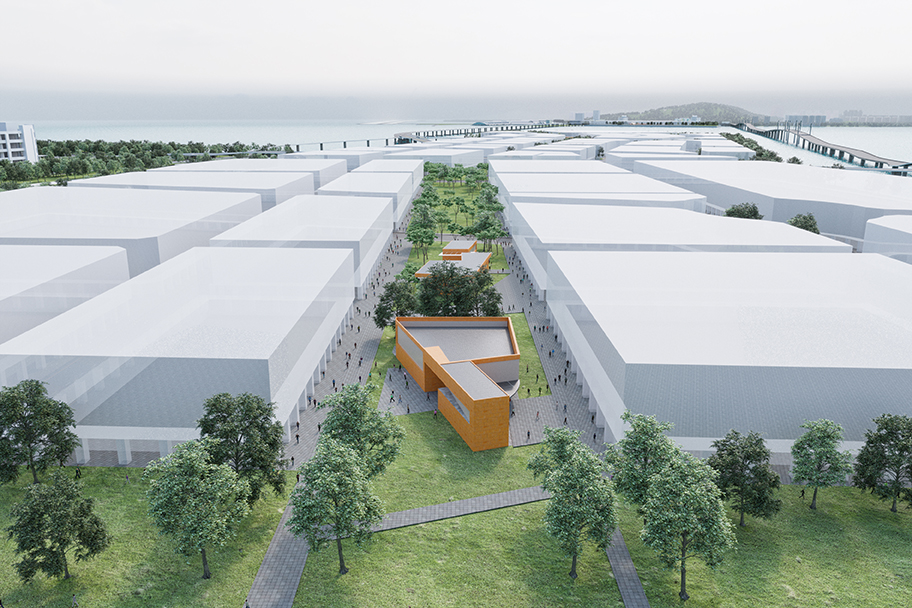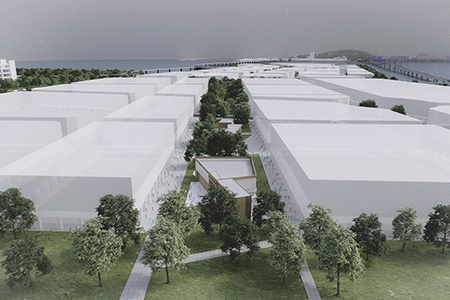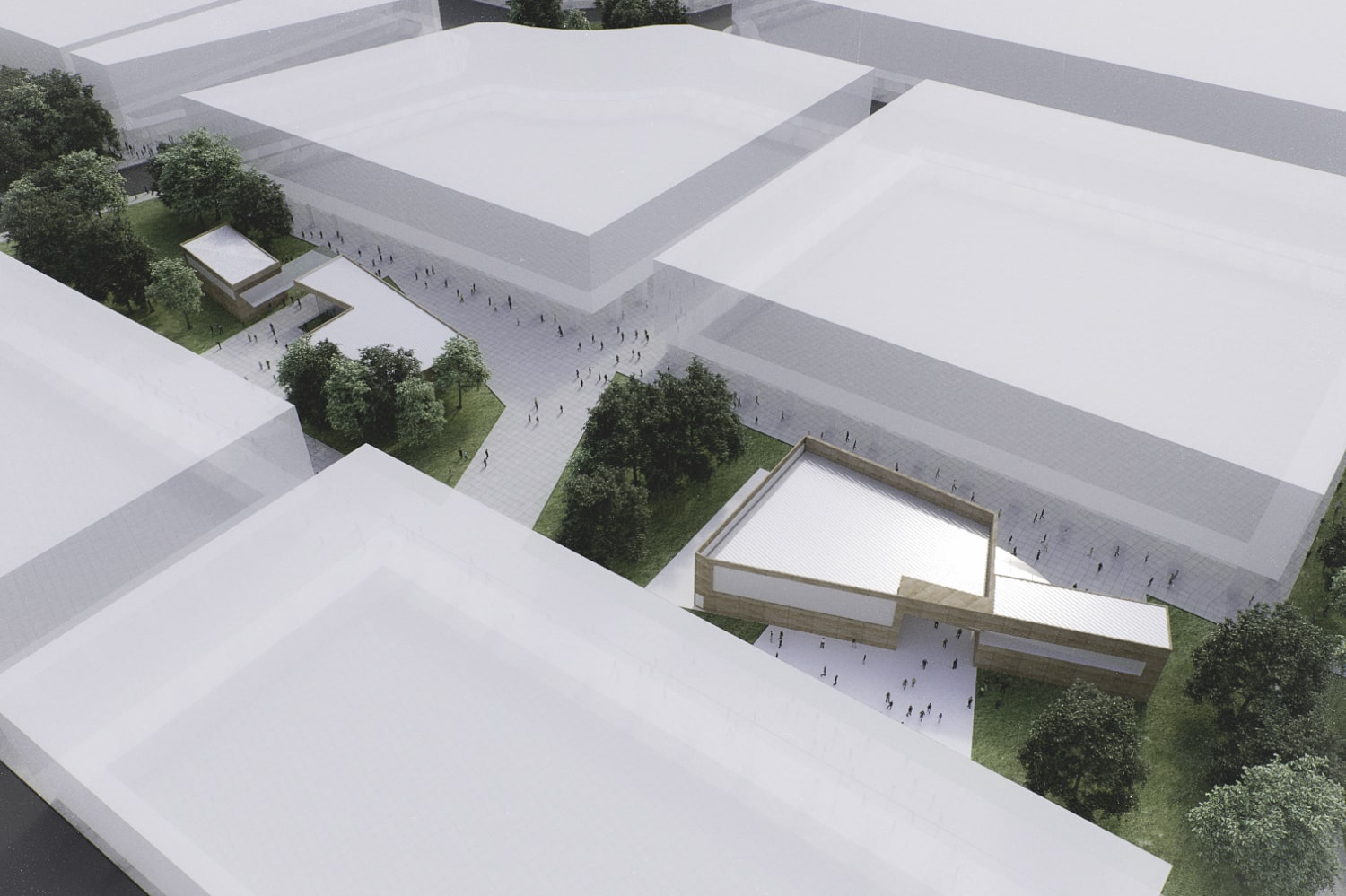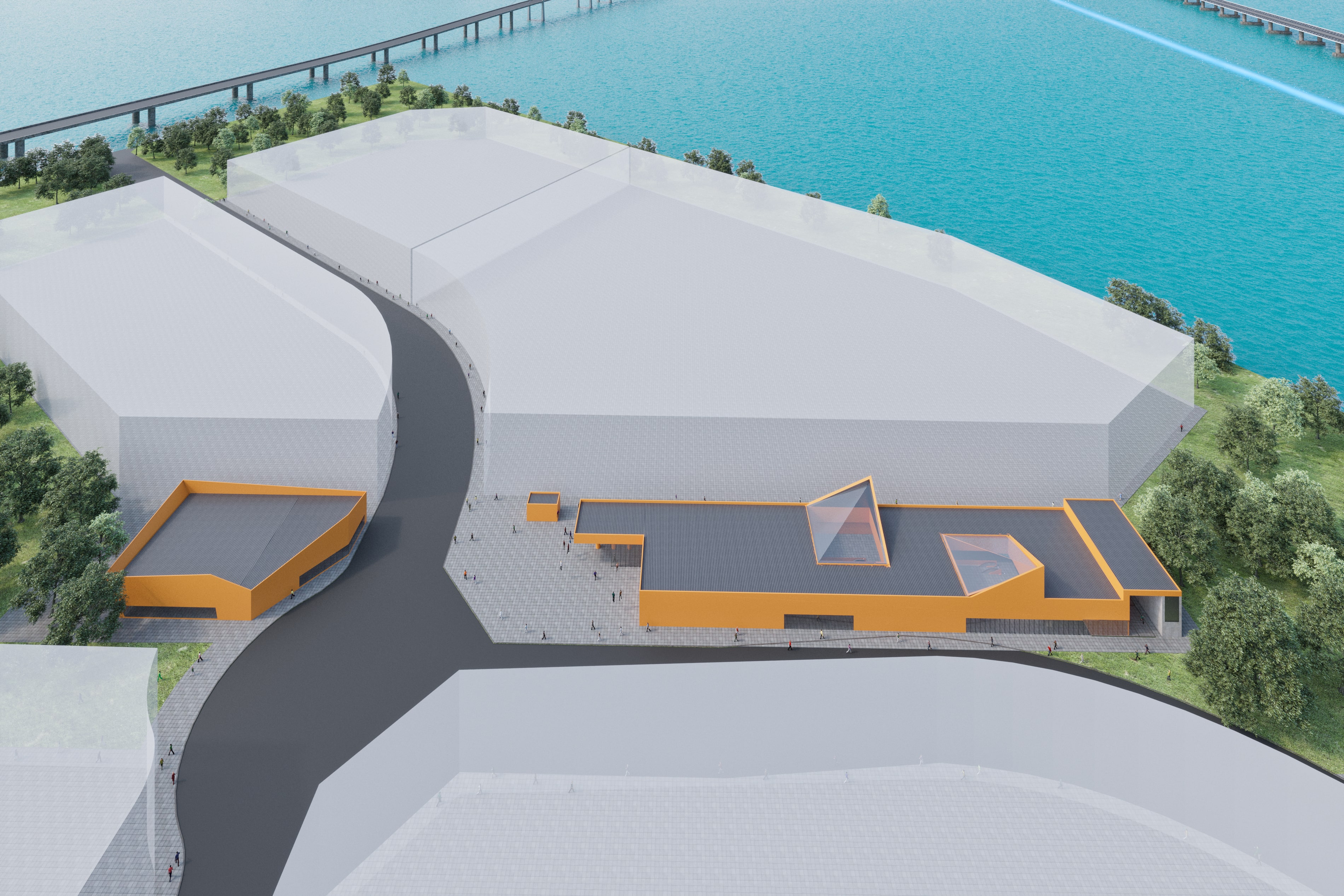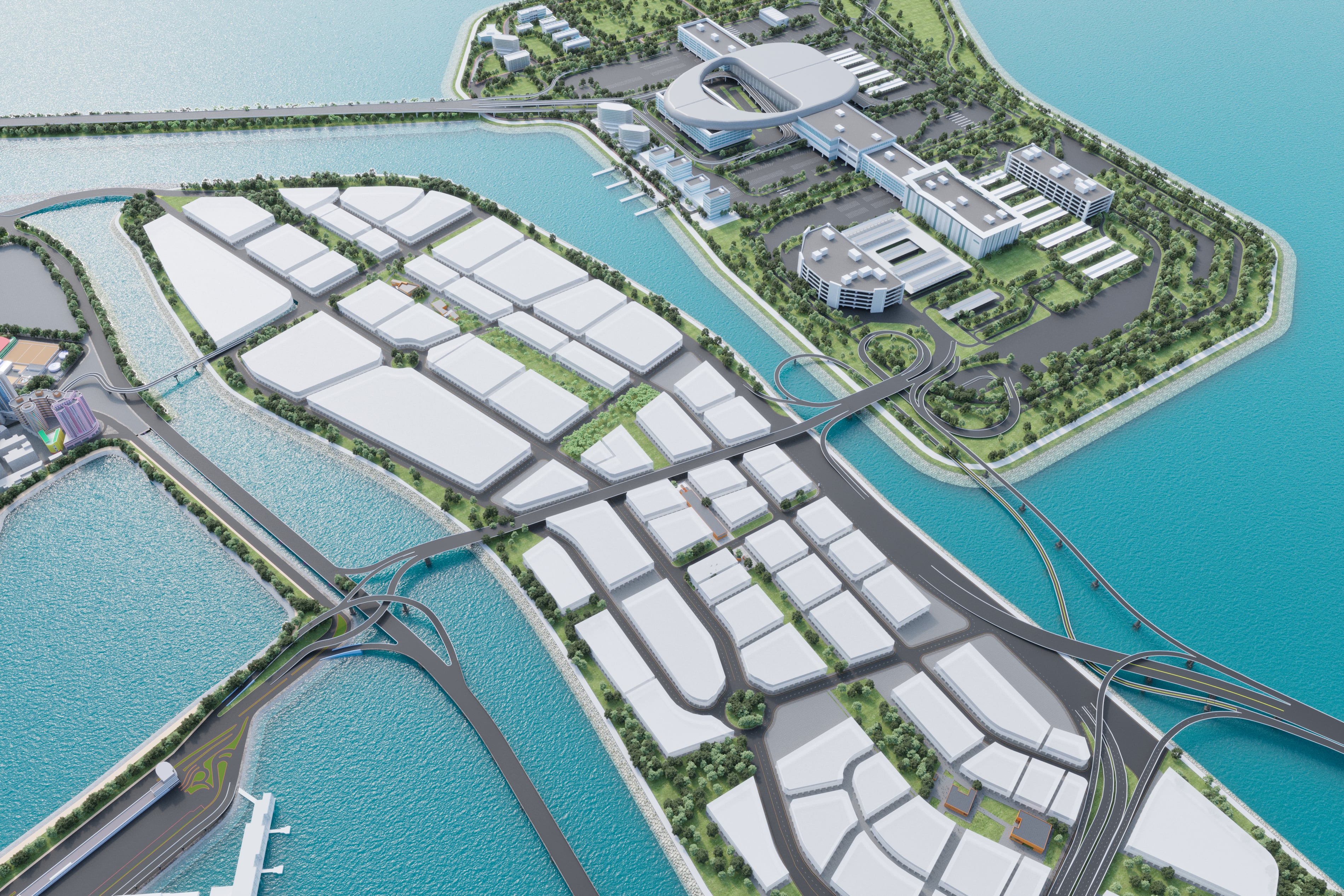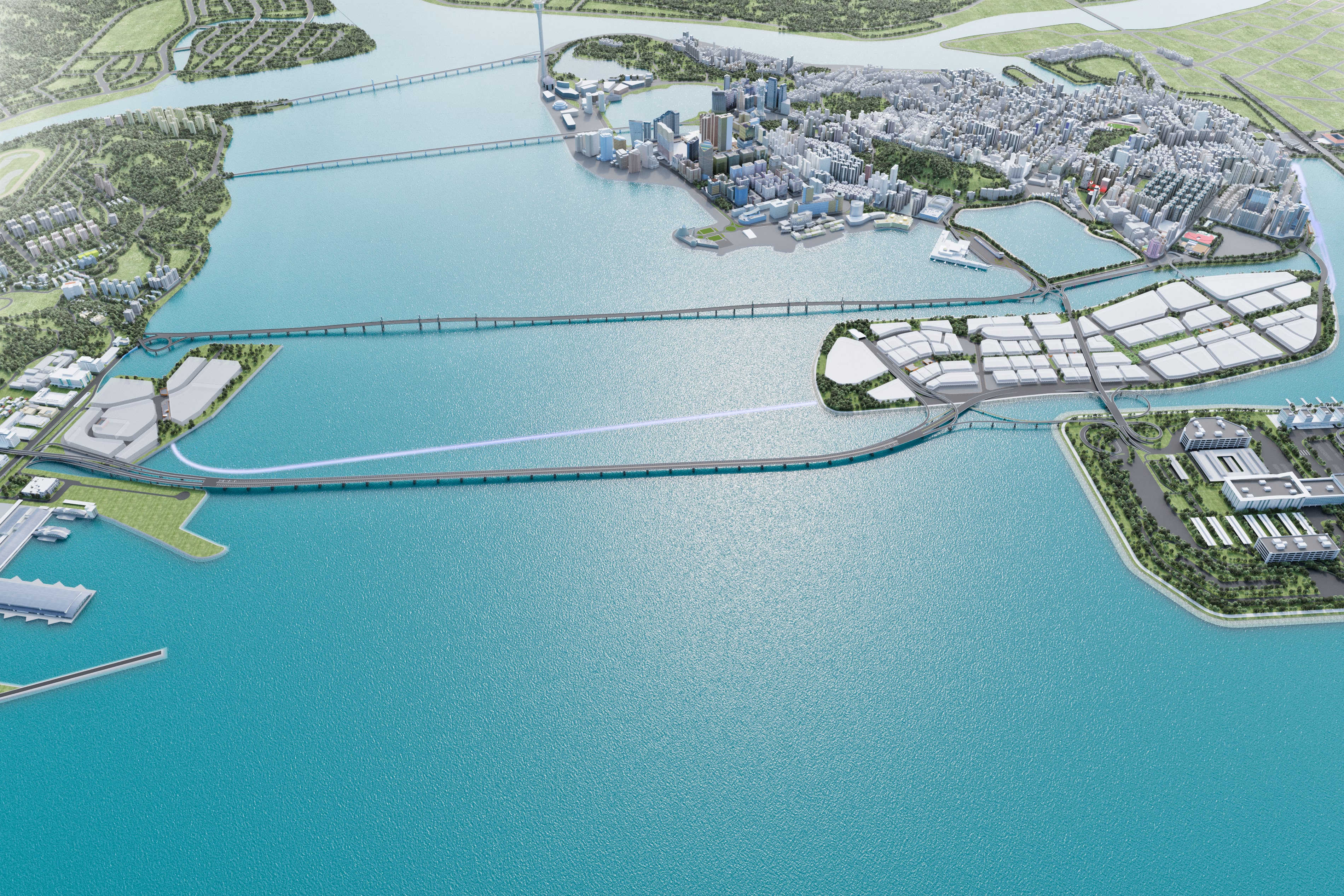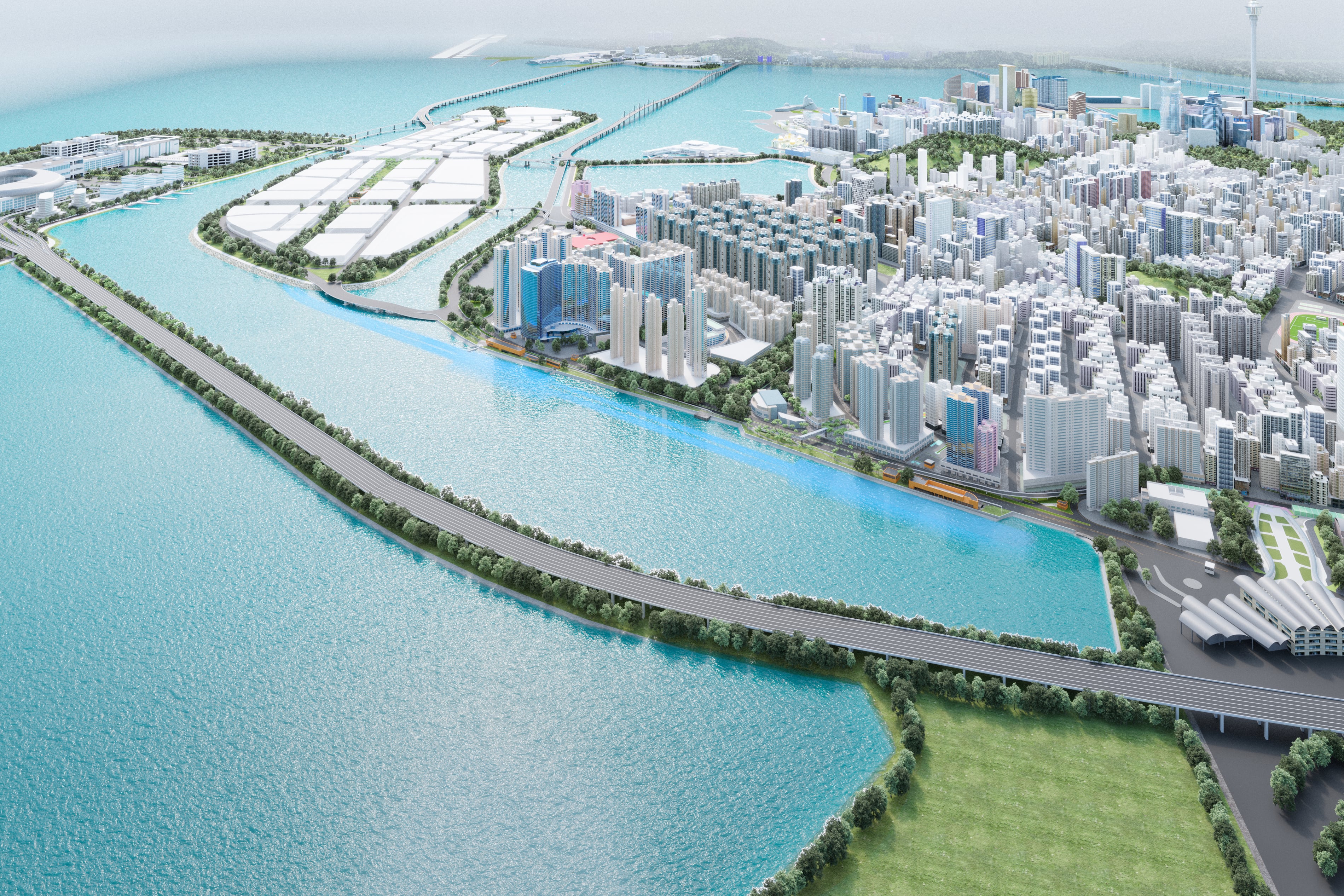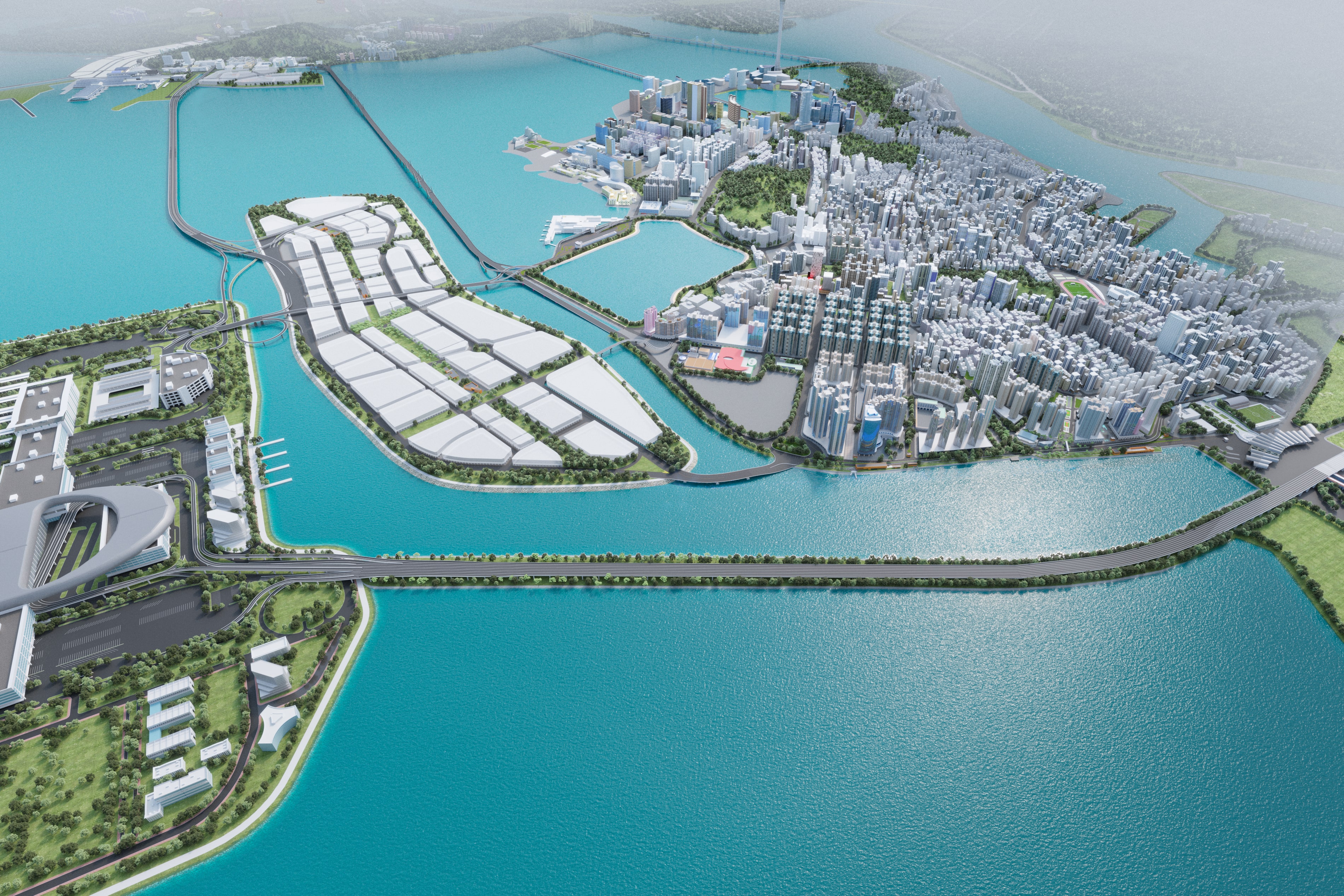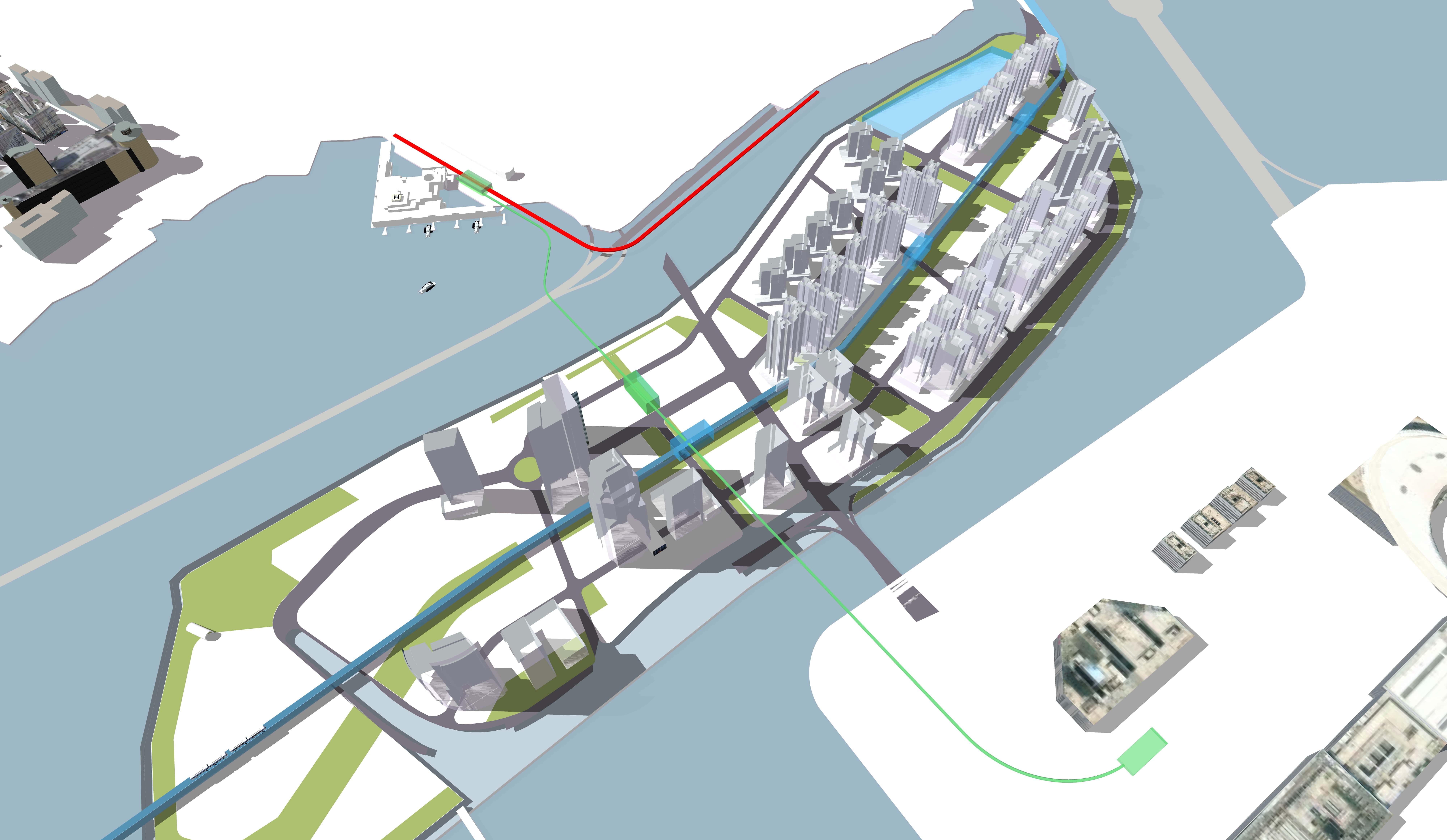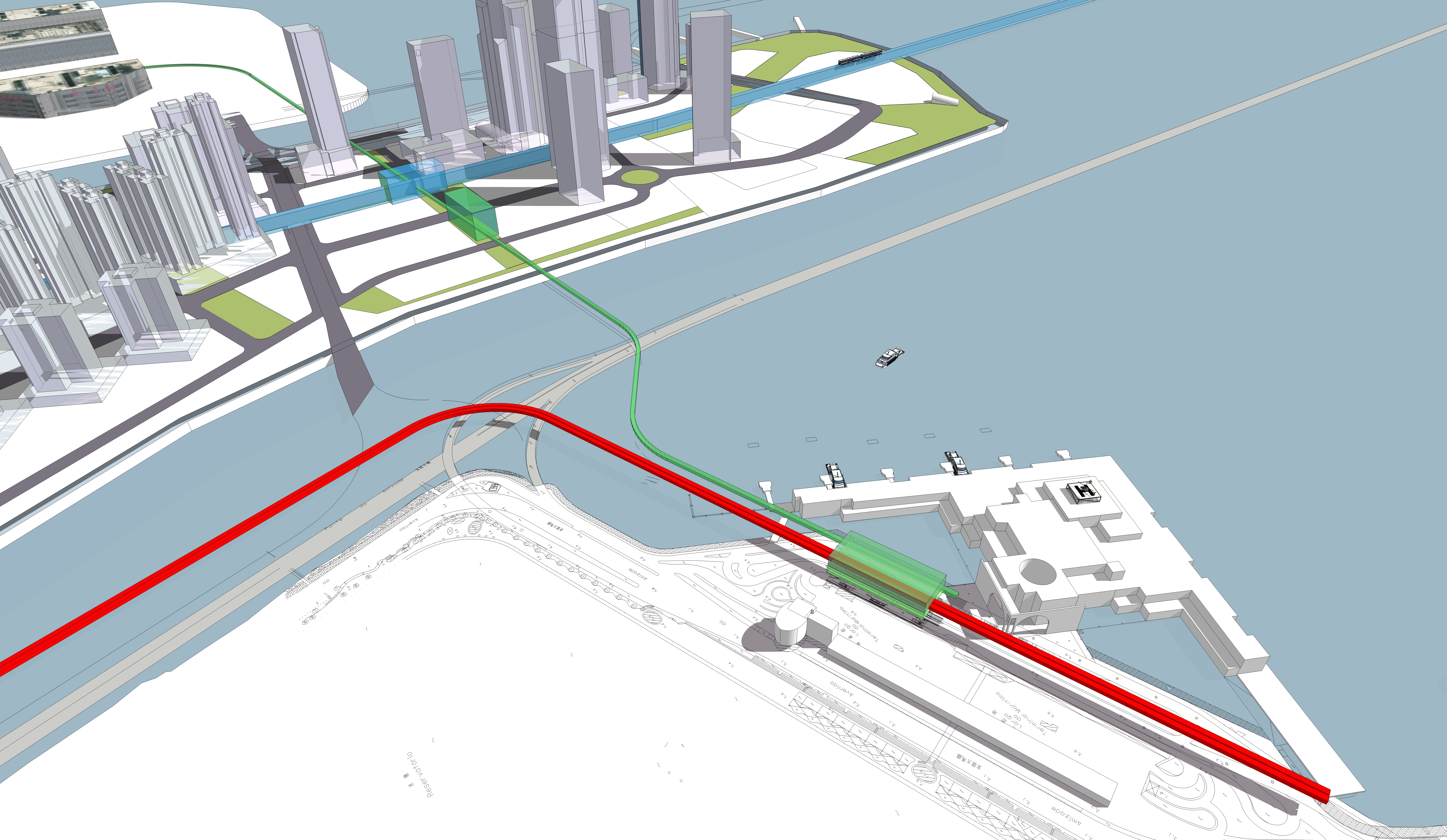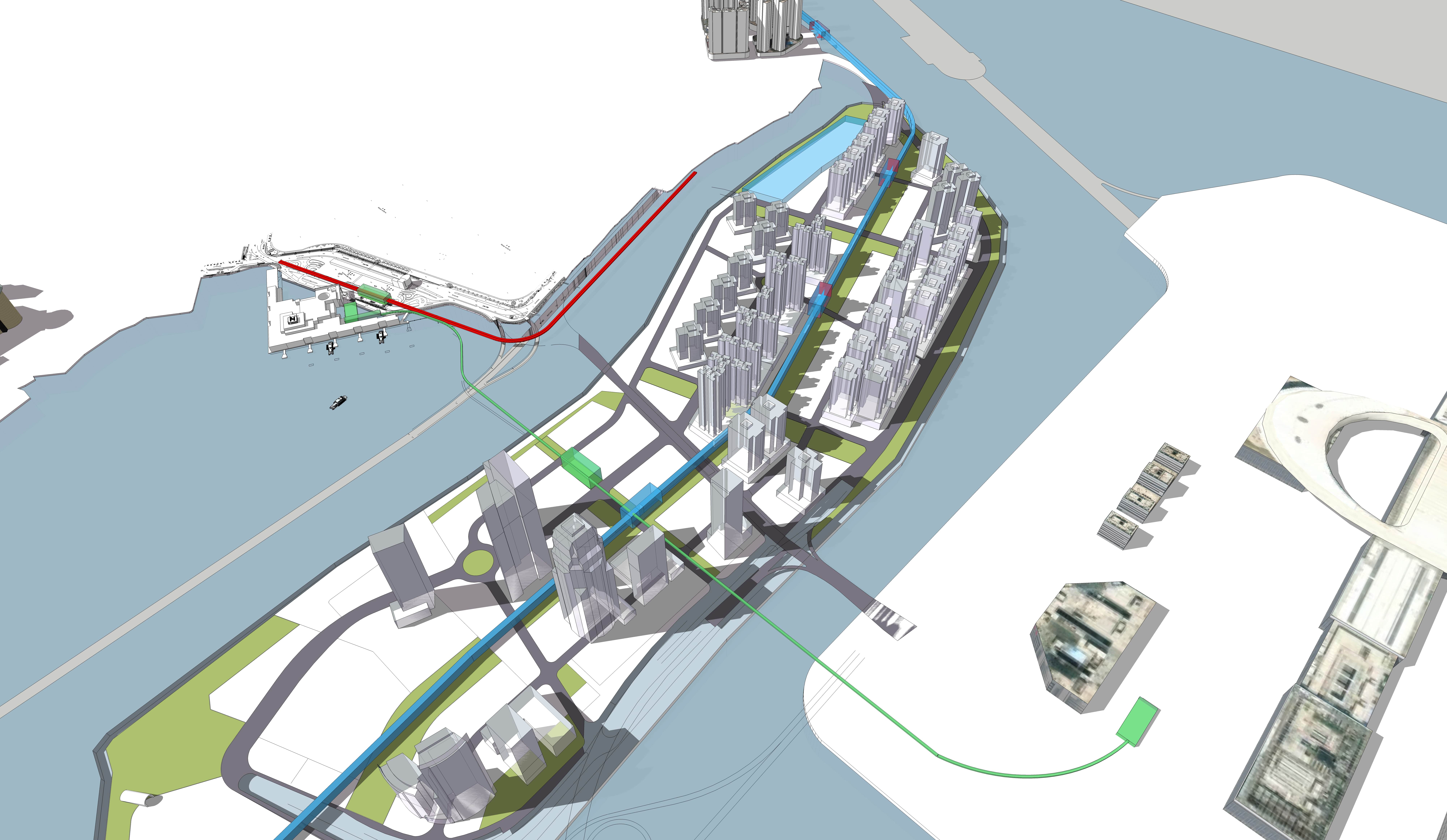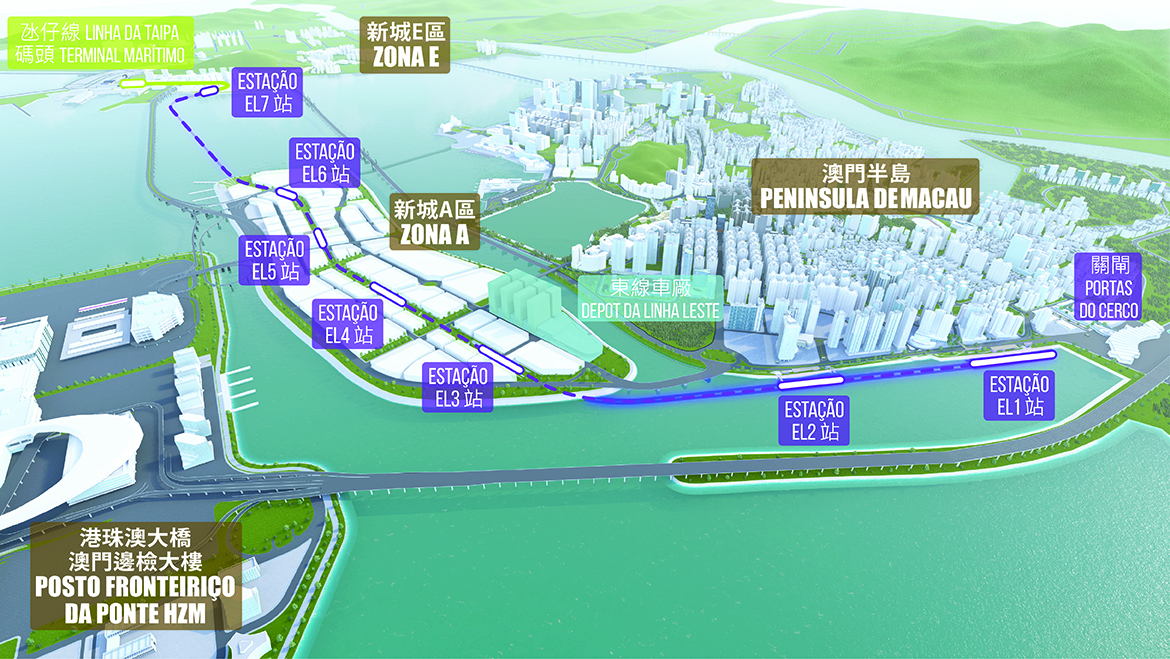 MACAU EAST LINE
GDI.- GABINETE PARA O DESENVOLVIMENTO DE INFRA-ESTRUTURAS
RUI LEÃO, CARLOTTA BRUNI, RITA CERQUEIRA
The East Line will cover the East side of Macau from the North area through Zone A and into Zone E, connecting into the existing Taipa Line. It will consist of an underground track with minimal impact above ground.
Zone A is the new Centrality in the Urban Fabric and East Line Infrastructure and a major asset in connecting it to major transportation Hubs in the city and other notable/important points.
It Is defined by a big investment in new Social Housing Infrastructure resulting in a relatively high population density albeit mitigated by plentiful green areas, schools and other public equipment buildings.
The East Line will connect Zone A to major transportation hubs, such as Airport and Taipa Ferry Terminal, Border Gate and MZH Bridge.
These factors will greatly benefit Zone A by connecting it to the city. As a fast and reliable transportation system, the LRT will provide a crucial service in dispersing the resident population in Zone A throughout important points in the city. These benefits also apply to the residents in Northern Macau as the Line also serves this area through two stations located in proximity to the housing complexes.
This will add value to these areas by providing a system that will facilitate commuting to work and overall improving the mobility of the residents without being necessary to resort to personal vehicles for transportation.
It is environmentally friendly and it significantly contributes to Macau's transformation into a modern city with a modern mass transportation system.
Read More