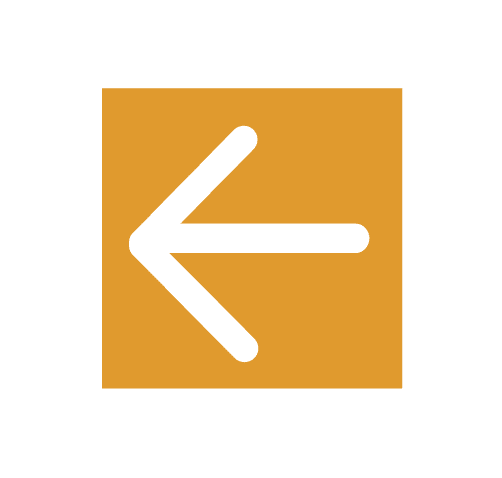 PREV
NEXT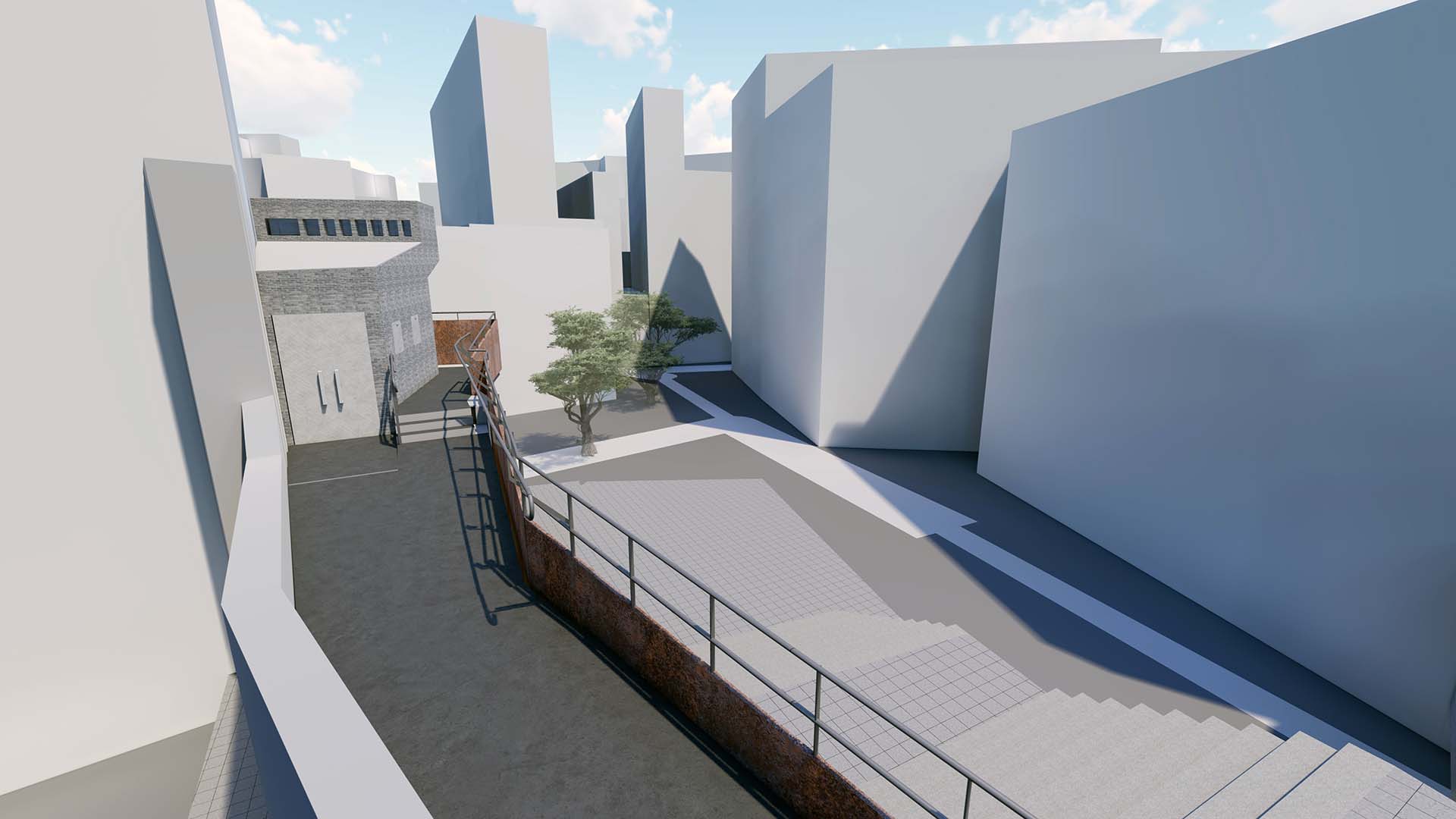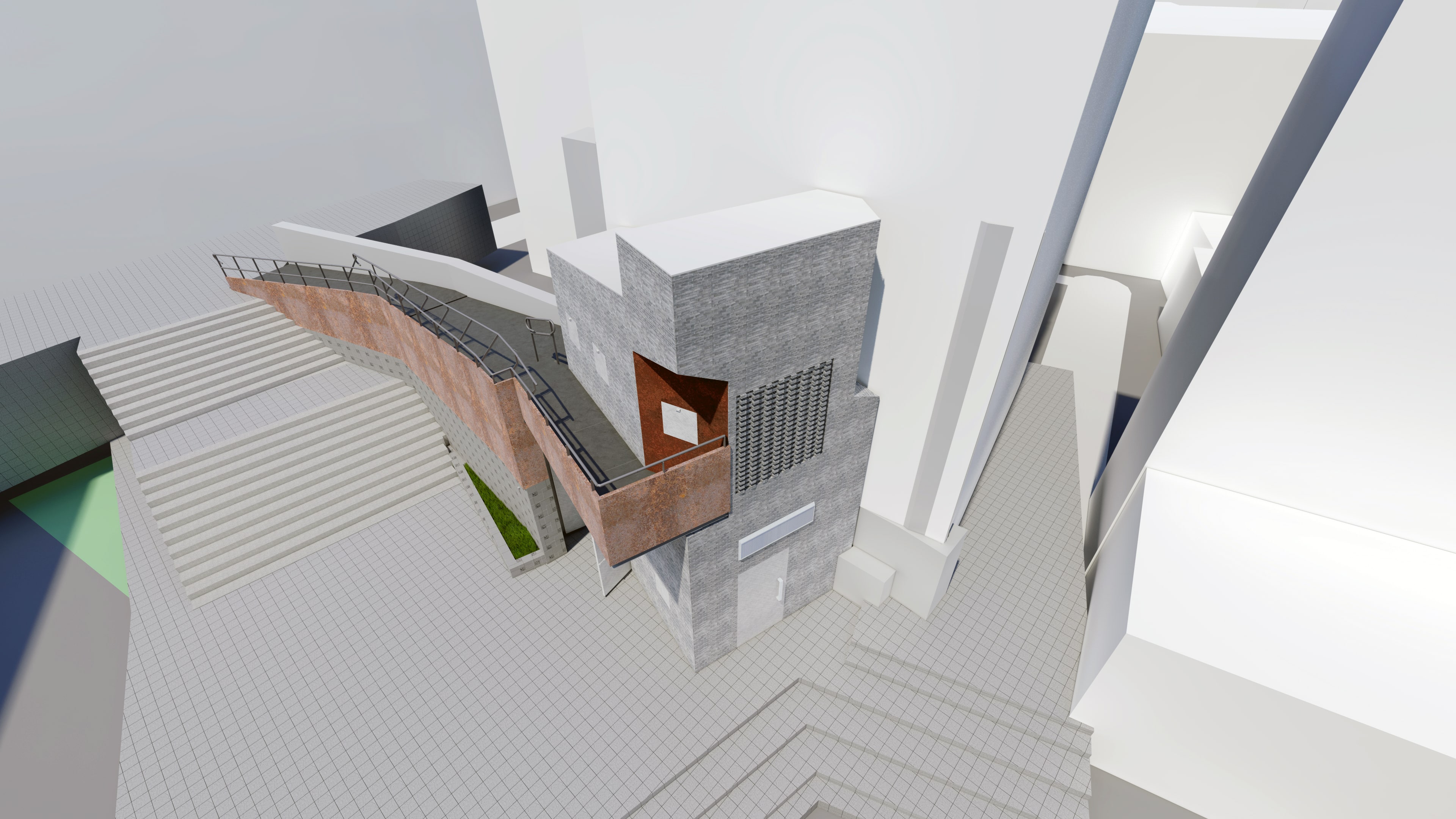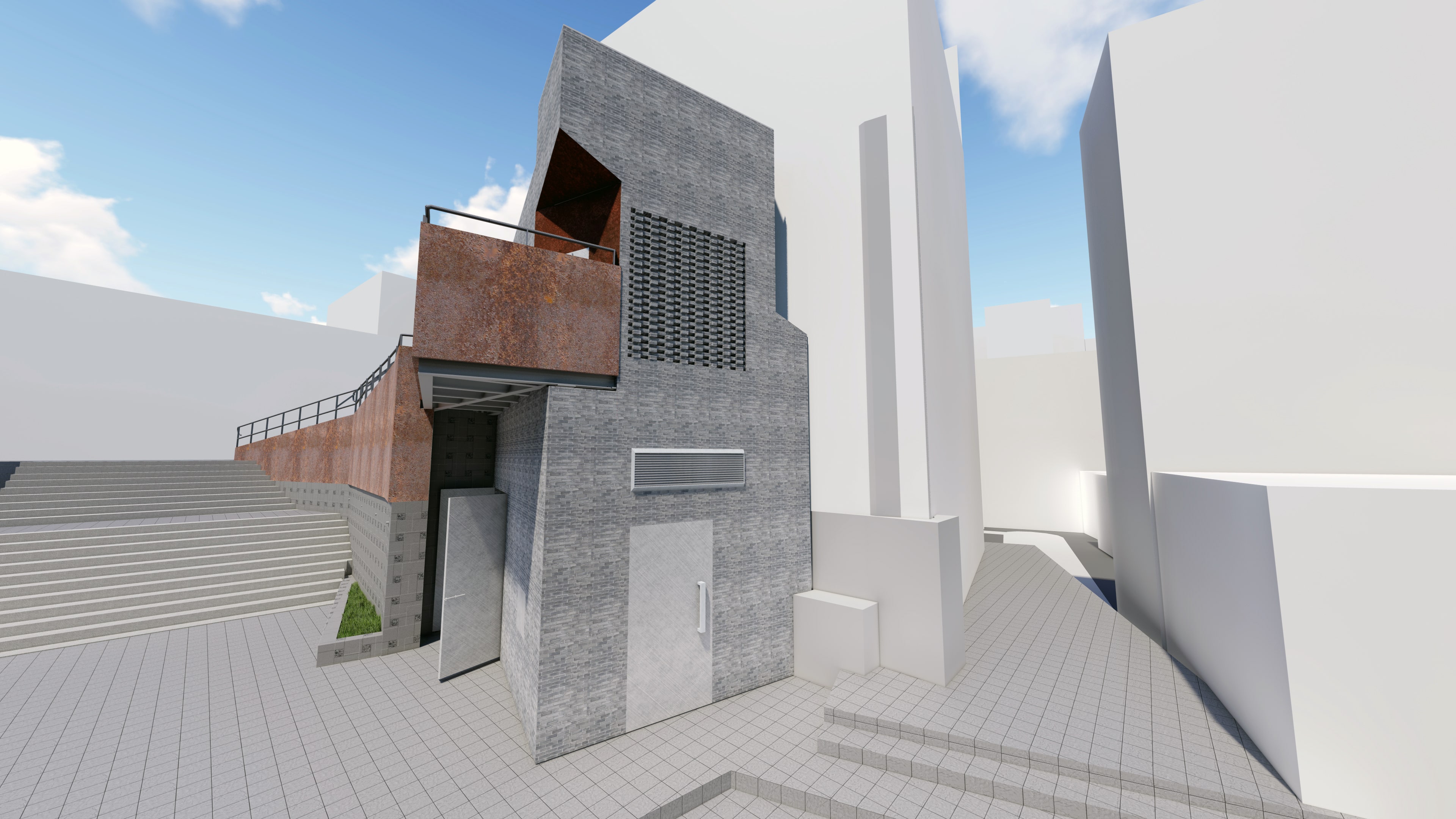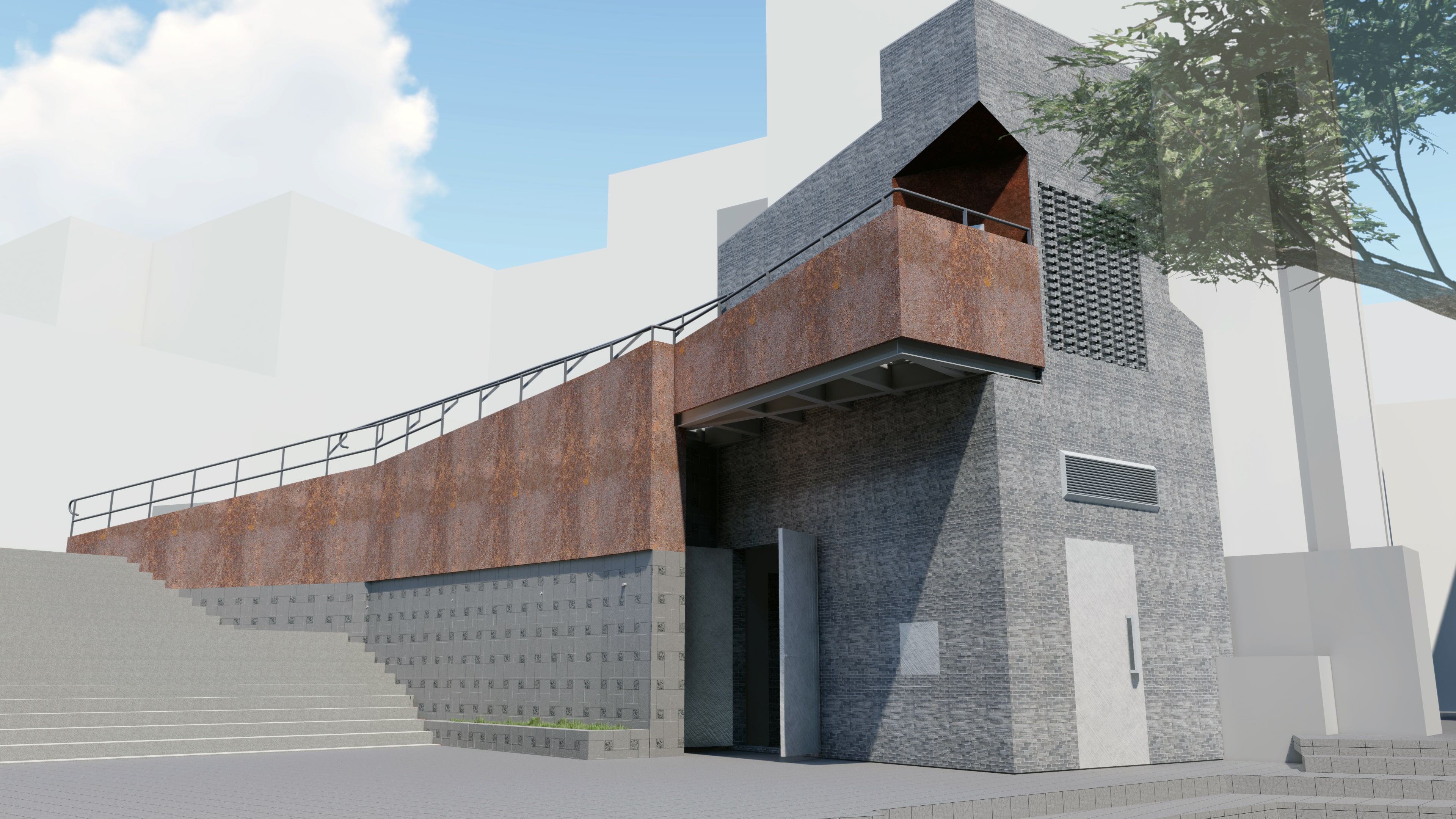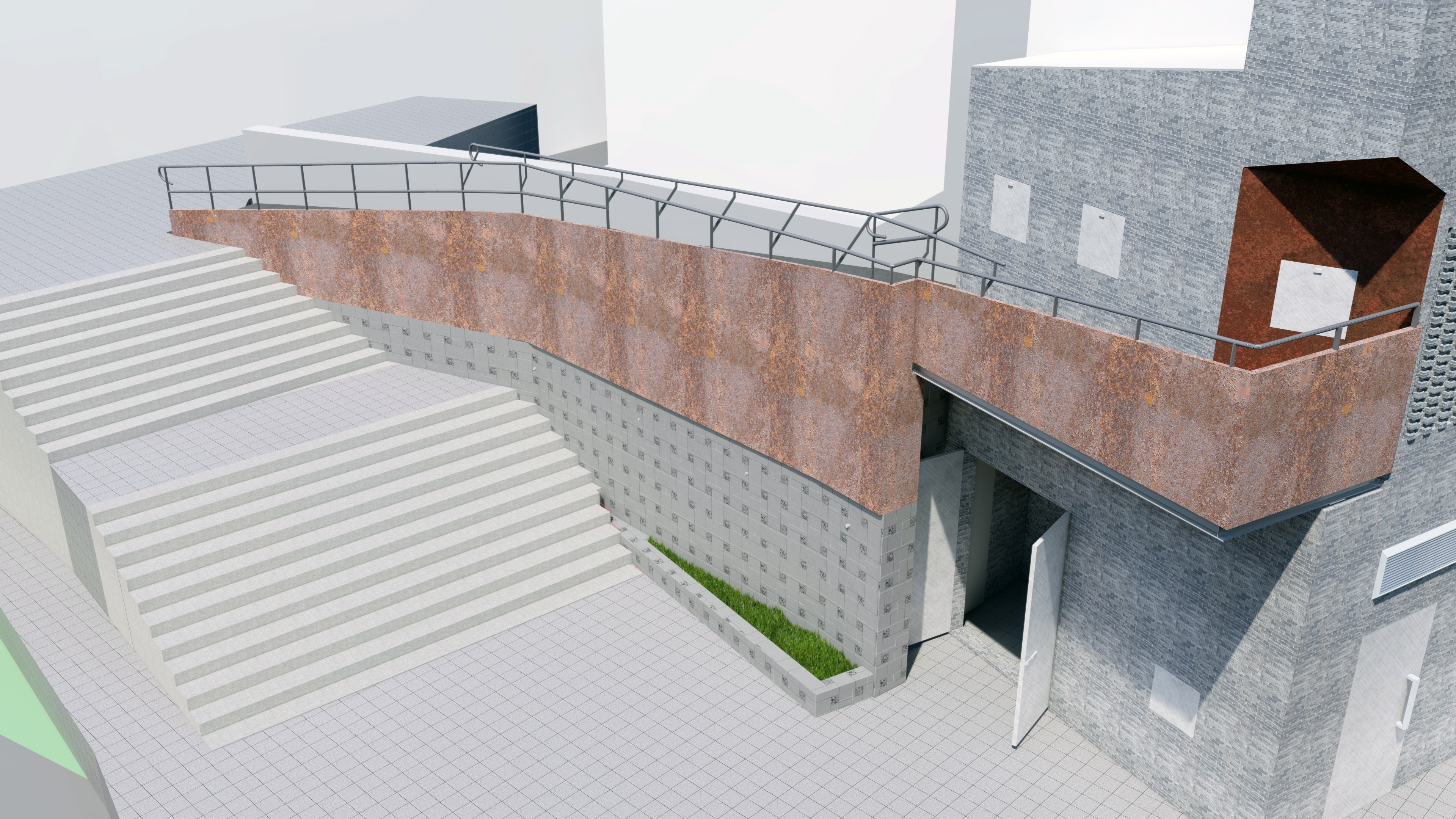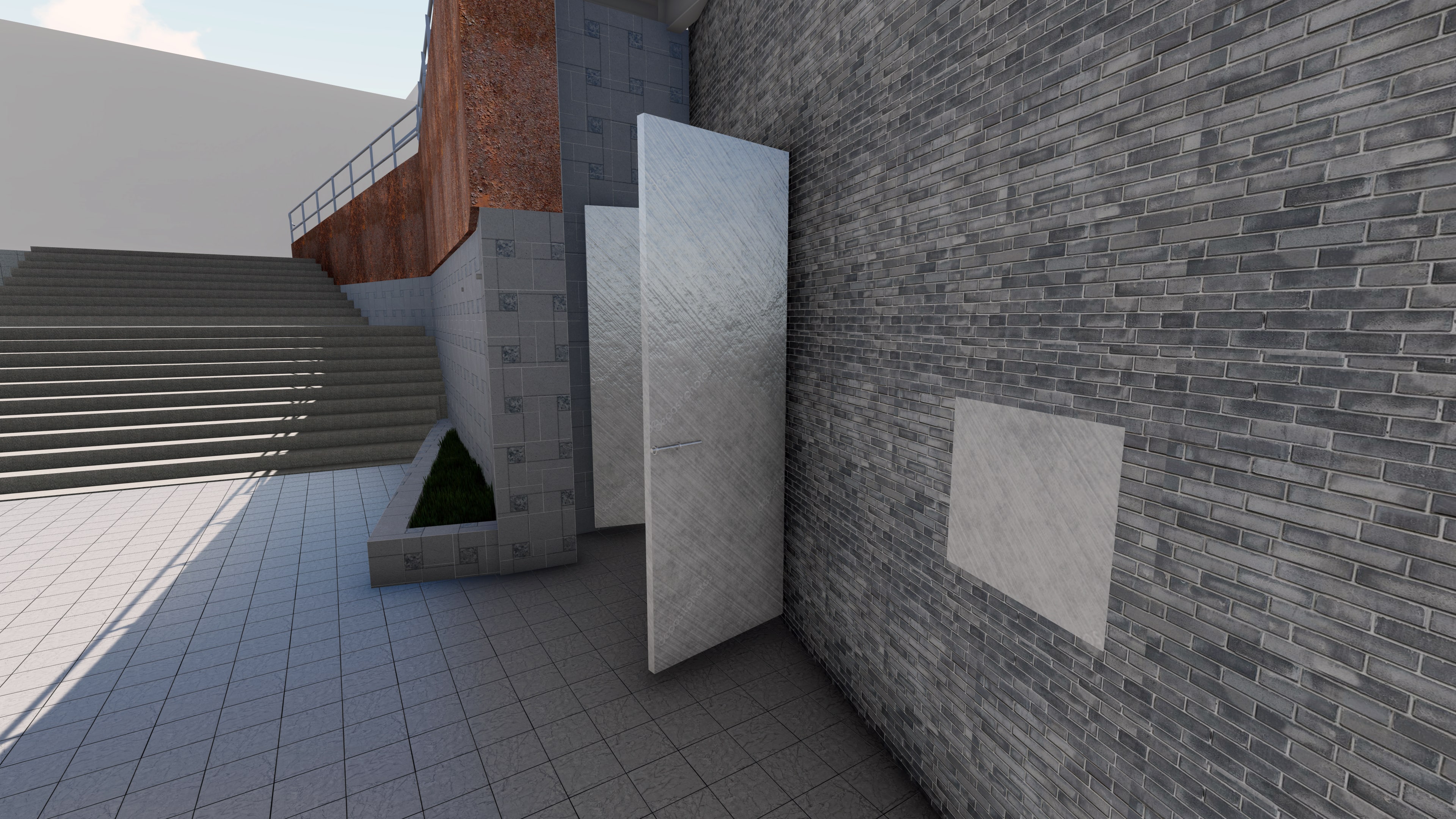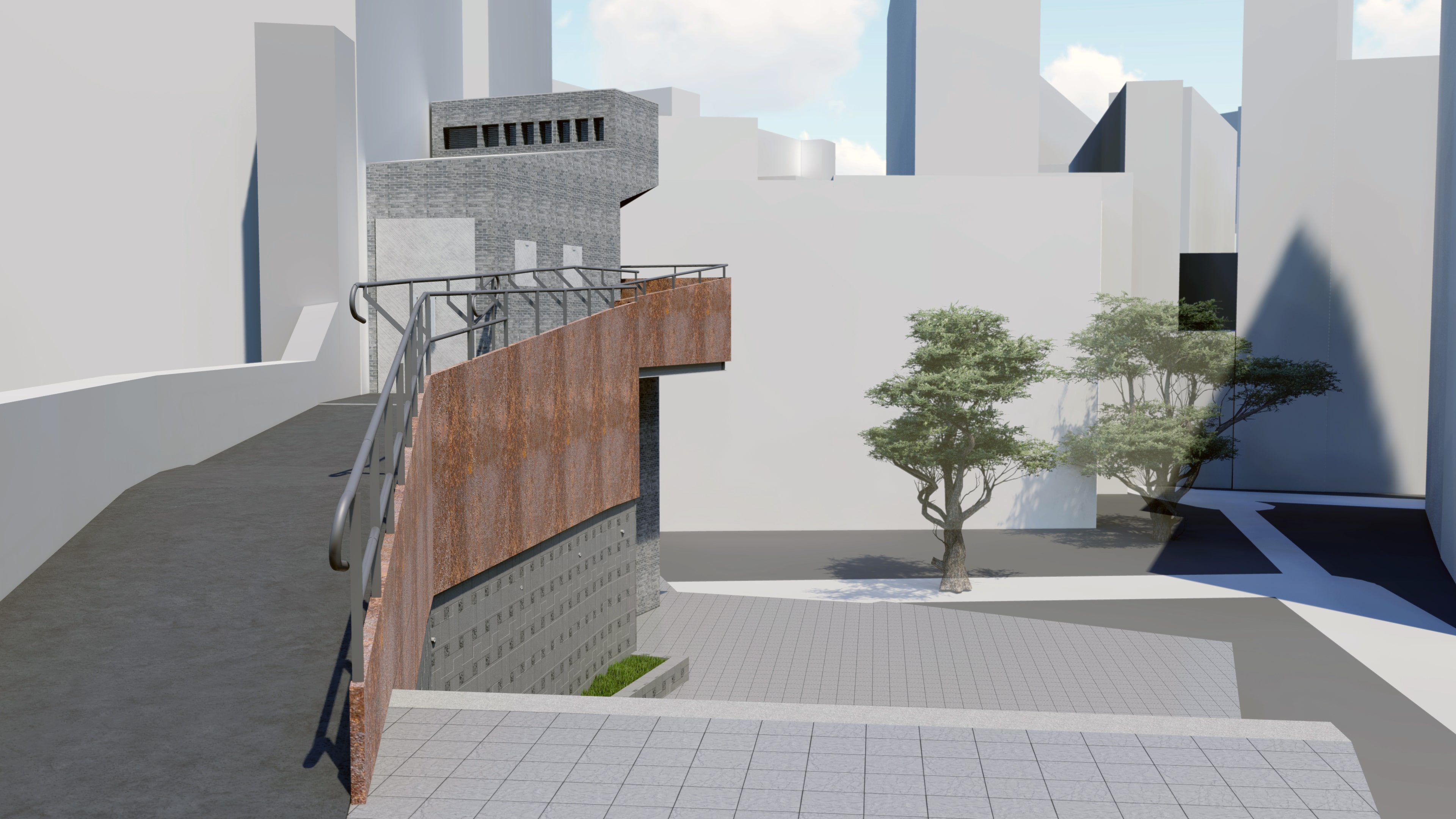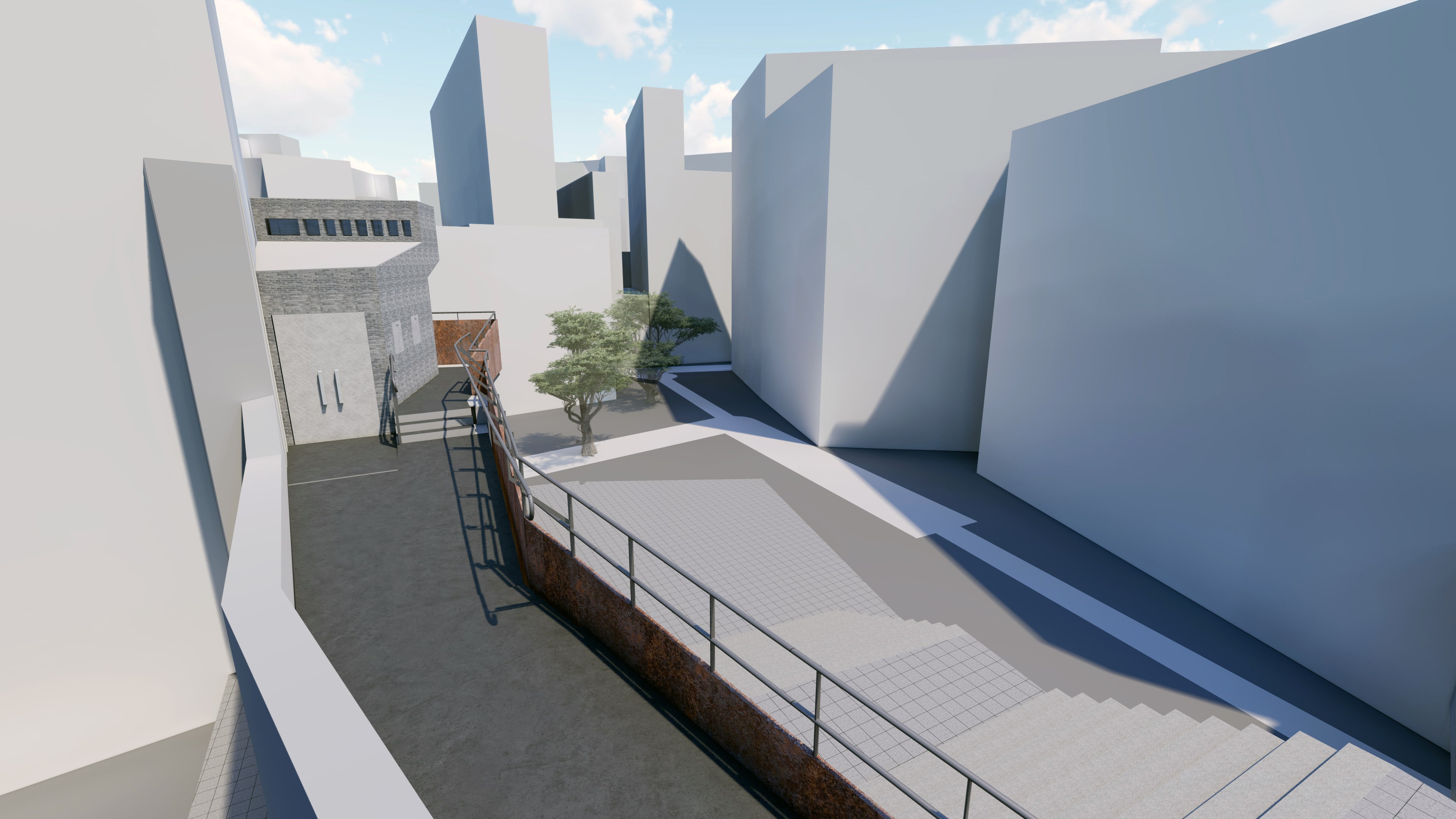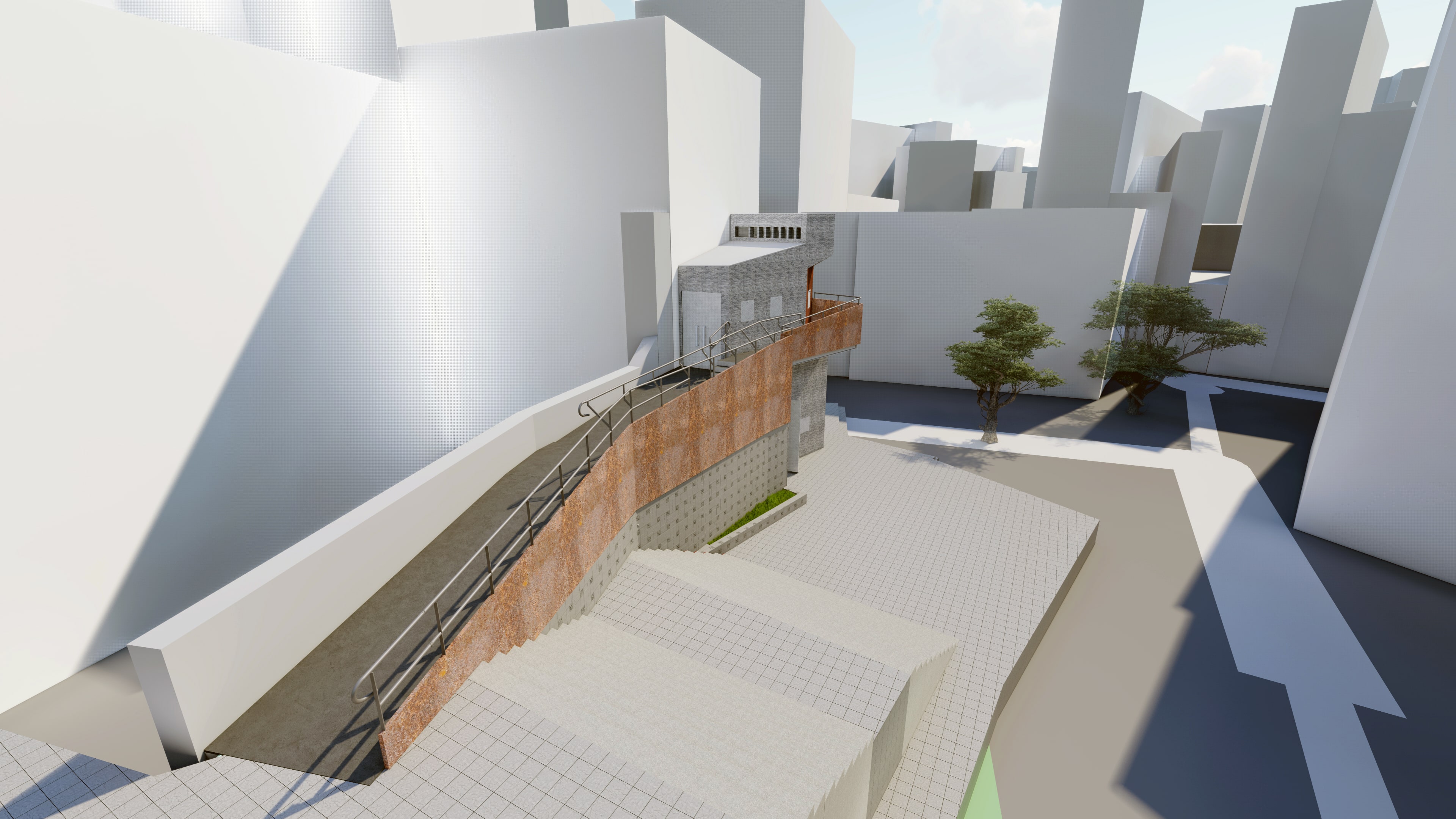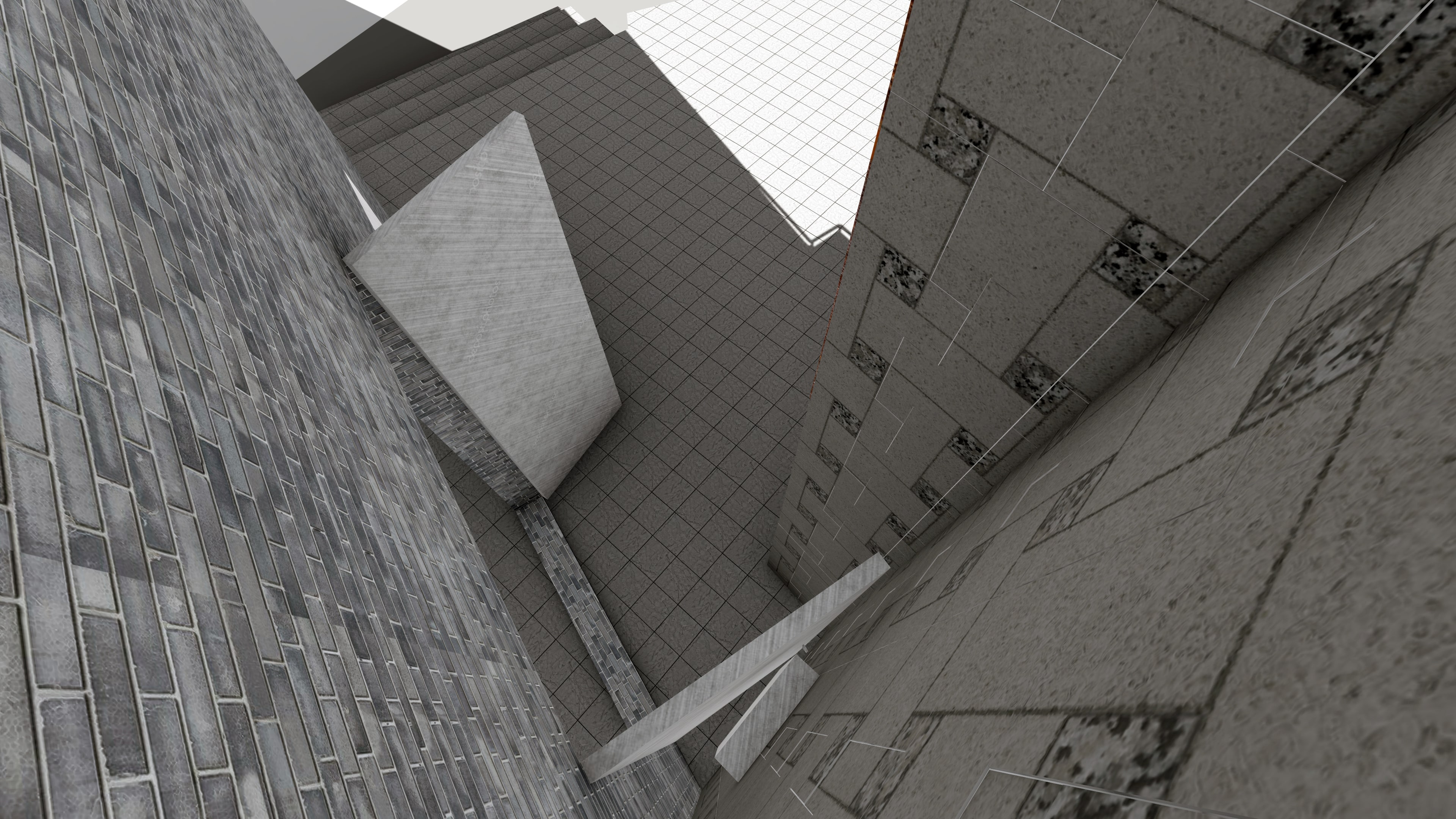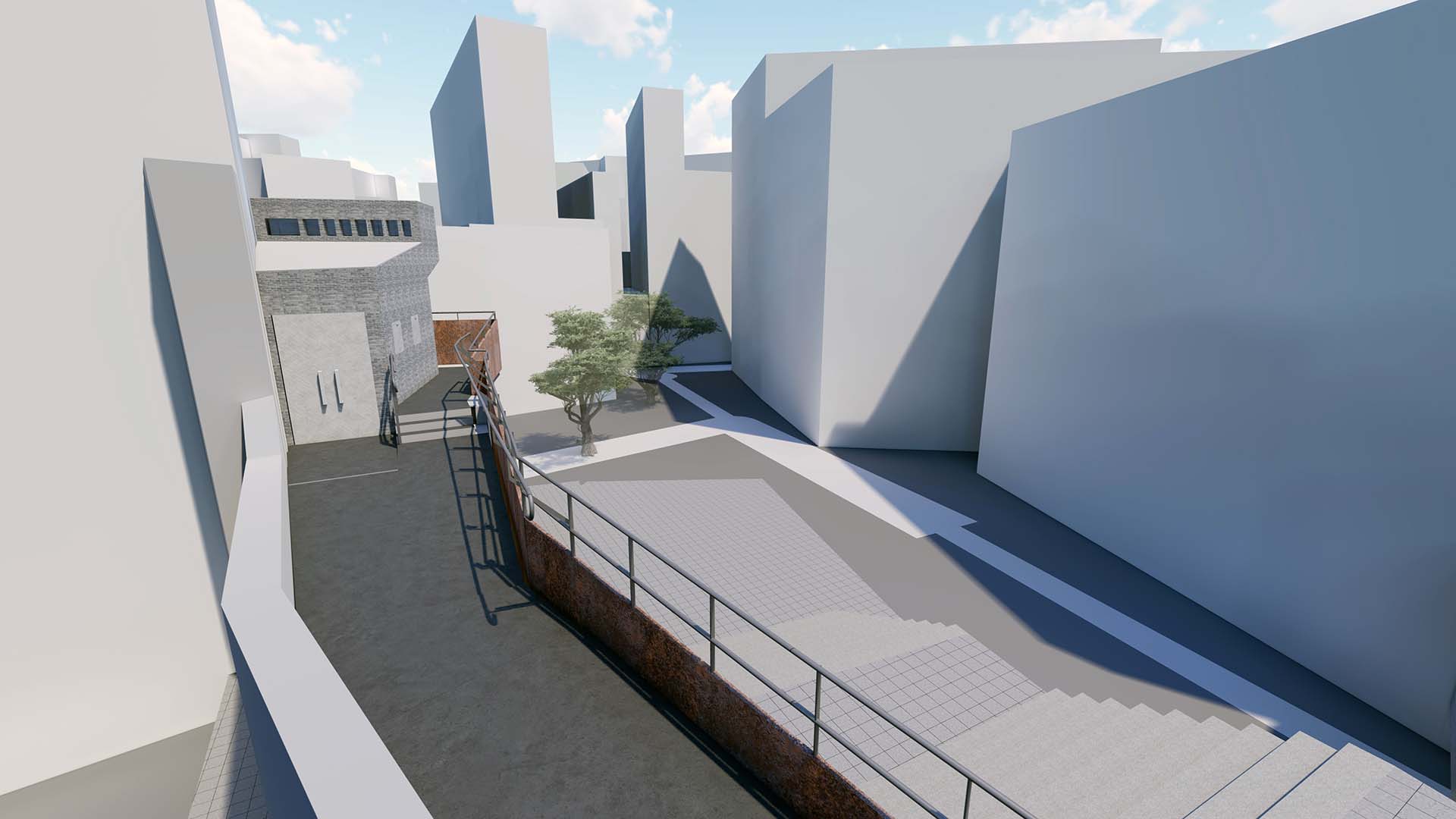 Beco dos Faitiões
The lot is located along the Beco dos Faitiões, which is characterized by being an uneven road with steps that connects Rua de Santo António.
The lot has no car access, the level access is through the street of São Paulo through a ramp that is an integral part of Beco dos Faitiões. The fraction of space for the CEM transformation station is located on the lower floor.
The plot is located in an area of ​​high heritage value in the historic center of Macau, close to high-value heritage sites, namely the Pátio da Eterna Felicidade with which the lot abuts.
For this reason and the urban characteristics of Beco dos Fatiões, it was decided to design the project in such a way as to adapt it to the characteristics of the local historic architecture. Therefore, Chinese brick and stone were used on the adjoining elevations adjacent to historic buildings in the vicinity and stainless steel and corten steel were used as finishing materials that express the new functionality of the CEM transformation post.
The design of these two types of materials will give the new building an ambivalent characteristic that define its condition as a new infrastructure but at the same time express care with the historical context that should be considered a priority since it is an area of great historical and tourist interest.
Read More